By Ars Staff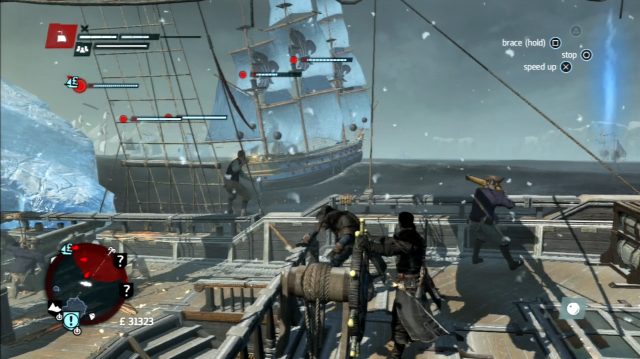 Look familiar? Except for that iceberg, it probably should.
Ubisoft doesn't want anyone to know about Assassin's Creed: Rogue. That's all I can gather from the game's total lack of marketing—especially relative to its new-console cousin, the problematic Assassin's Creed: Unity, which launched the very same day—and the fact that review copies didn't go out to critics until the game was already on store shelves. What little information spilled out ahead of release focused on the ship combat, returning from last year's Black Flag, and on the fact that players would be controlling one of the traditionally villainous Templars, in the form of the very Irish protagonist Shay Patrick McCormack.
Right from the start, a player loading up Rogue would be forgiven for thinking they had mistakenly started up a copy of Black Flag by accident. A great many assets from that game (and Assassin's Creed 3, to a lesser extent) were clearly lifted to be reused in Rogue. Animations, sound effects, combat, locations, and even the exact same recordings of those wonderful sea shanties are not just familiar, but identical.
It got to the point where I couldn't figure out …read more
Read more here: Assassin's Creed: Rogue review: A fitting AC's B-Side